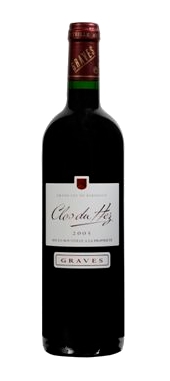 Graves rouge 2006
Clos du Hez
Vineyard area :1,10 ha
The Clos du Hez is located in the village of Pujols sur Ciron in the Graves appellation. The soils are composed of siliceous sediments hydroéoliens giving land mainly red, on a subsoil of limestone asters. The harvest is manual to pick only healthy grapes.
Grapes varieties : 50% Merlot et 50% Cabernet Sauvignon
Winemaking : Fermentation in stainless steel with régulation of températures
Ageing : 12 months in stainless steel
Vintage 2006
The Clos du Hez 2006 was aged for 12 months, it has a beautiful ruby color with an aromatic nose of red fruit. In the mouth, it is slightly woody, fleshy, with ripe tannins giving a lot of roundness.
Disponibility : 75cl.
Order
Clos du Hez

2 Lamothe Ouest
33 210 Sauternes - France